Engagement Ring Trends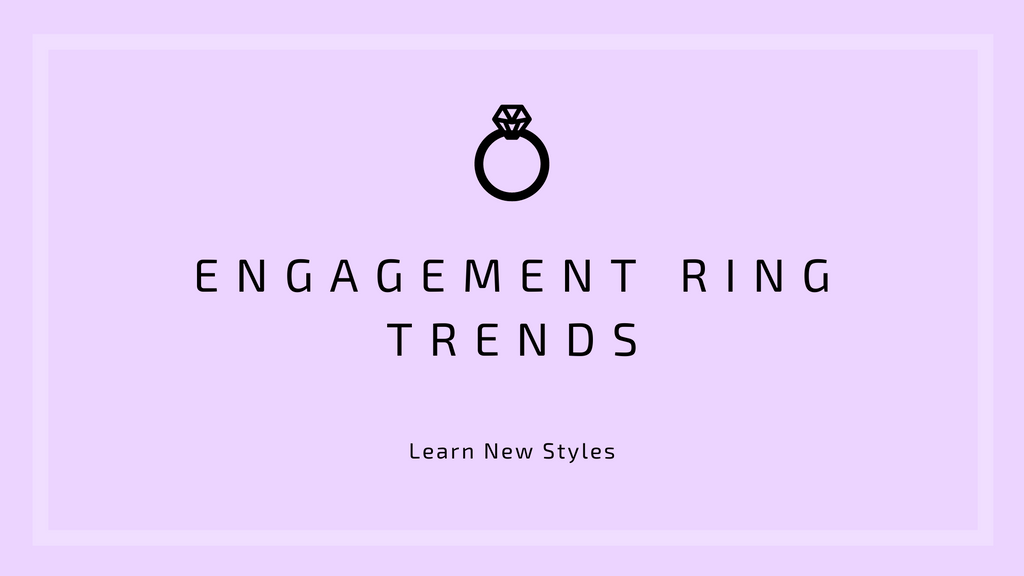 We love helping couples select the perfect engagement ring that symbolizes the love and commitment they share for one another. It often means working closely with each couple to ensure that the ring they choose reflects their personal style and will transcend time.
Choosing an engagement ring is a most memorable occasion. It is more than just a piece of beautiful jewelry, it represents your love and the journey of your lives together. It has to reflect who you are and to let the world know that you will be rocking it for at least the next 50 years!

While classics like a solitaire, three stone or halo engagement ring will always remain in vogue, here are few different styles and ideas worth exploring if you are planning on getting engaged in 2017.

Intertwined Bands
The twisting woven silhouettes of intertwining bands with diamonds symbolizes two lives coming together as one. We love this romantic style of the engagement ring and are seeing more couples gravitate to it.
With a twisting band leading up to the beautiful round brilliant cut centre stone, this 14K white gold solitaire engagement ring by Gabriel New York is a classic choice with a unique twist. Centre stone not included. 
Edwardian
Antique and vintage engagement rings are beloved by couples looking for something charming and rare that tells a story. The Edwardian period is one of the most popular vintage inspired styles for engagement rings. The intricacy and femininity of this era is a signature of this romantic period of jewelry design.
Vintage engagement is set with one 0.52ct round brilliant cut diamond VVS2 clarity, J color, good make. This platinum art deco ring features filigree work a around the center diamond and down the shoulders finished with two accent single cut diamonds. Weight 3.8 grams.

 

 

Stacked Ring

Stacked rings have been popular among Bohemian brides for a few years now. The stackable engagement and wedding band look is trending across Pinterest boards and Instagram feeds. Stacked bands are like sparkly puzzles, 3 or 4 bands fit together to create one look. Usually, one wide ring serves as an engagement ring while the others are varying wedding bands. This modern style is perfect to mix and match and keep your look fresh. Remember just because you are rocking 3 or 4 bands doesn't mean you are spending more.