Custom Designed Engagement Rings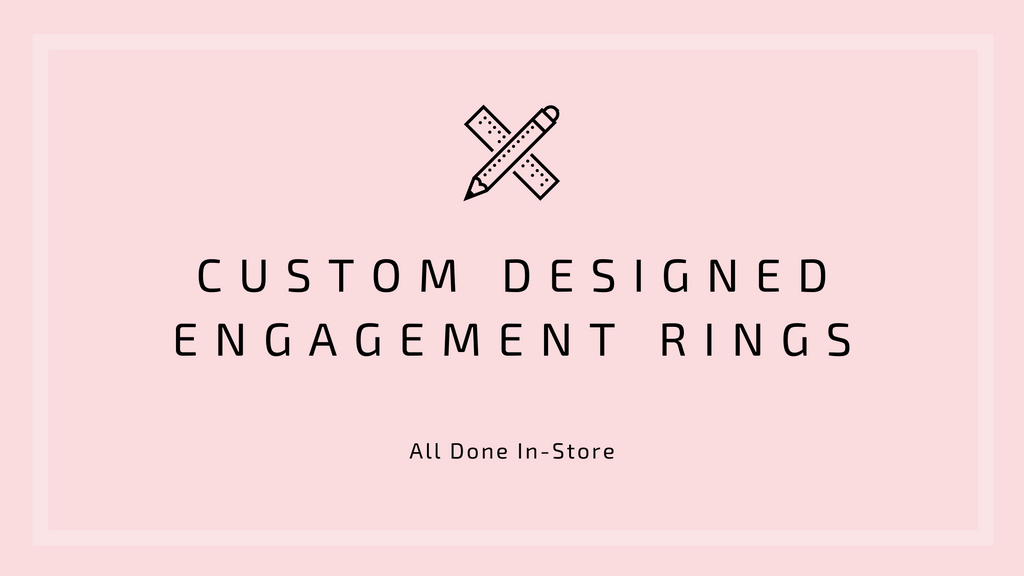 You have met your perfect match. The next step is finding the perfect ring. How do you decide what she wants in a ring and make it special? This is a ring she will wear the rest of her life and pass down for generations.
More and more couples are looking for a ring that is totally unique. The idea of custom designing an engagement ring is becoming very popular. Taking an idea and bringing it to life is a magical experience. At True Bijoux we encourage our newly engaged couples to be part of the process of creating their engagement ring. From concept to creation of a 3D cad drawing, to actually sitting with the goldsmith and watching as your ring is being finished and your gemstone or diamond is being set, is truly an unique experience. 
Here are some ideas to get you stared on your custom design engagement ring:
 A Pop of Colour
Colour gemstones are a great way to add some personality to your engagement ring. The range of colour gemstones is as wide and varied as the colour spectrum. Sapphires are my favorite as they are available from the traditional blue to vivid orange, pink and yellow just to name a few. A gemstone can be the focal point of the engagement ring or can be incorporated as an accent to the center diamond. Here are a couple of ideas to inspire you. This sapphire ring was handcrafted in our studio in downtown Ottawa.
Fancy-Shaped  Diamonds
Fancy shaped diamonds are becoming more and more popular. Pears, Marquise and of course the princess cut are some of the most popular shapes of diamonds. If you have your heart set on a fancy shaped diamond engagement ring, custom design is the perfect option for you. By custom designing a round your selected diamond you can bring out the natural beauty by highlighting the diamond or colour gemstone with scintillating diamonds. Below are some of our fancy shaped diamond rings. From a classic halo to a unique design featuring a marquise cut diamond, these beautiful engagement rings were designed  and handcrafted in our studio in downtown Ottawa. 
Just for Her
A meaningful symbol incorporated in a design of an engagement ring is a romantic detail that will make her ring uniquely hers. There are many creative ways that you can accomplish this. One of my favorites is to add a small gemstone or diamond on the inside of the ring. The jeweller will set the stone in a hidden spot in the setting., where only she will see it.