The Difference Between Antique, Vintage & Estate Jewelry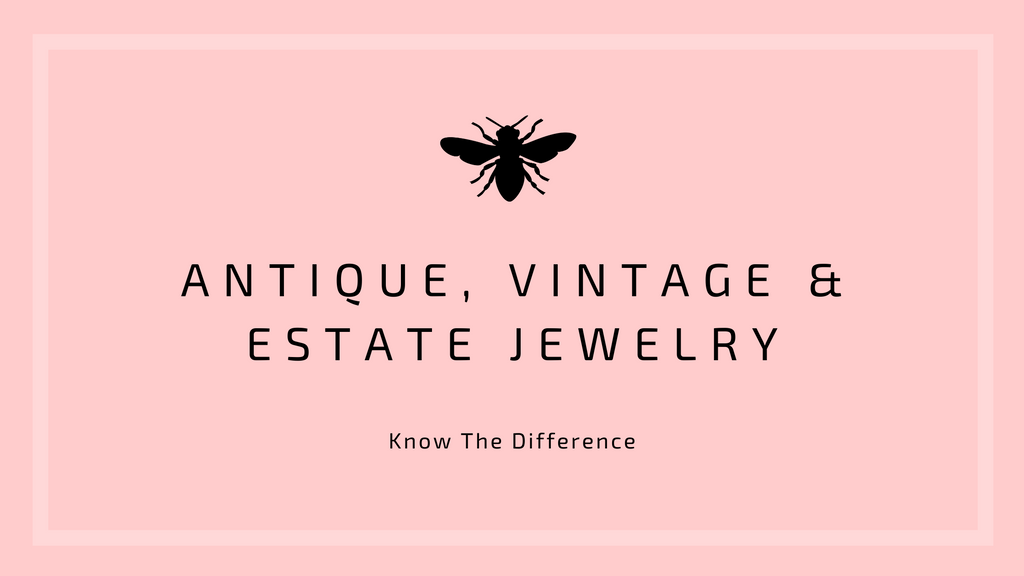 At True Bijoux, we carry a variety of vintage and even some antique jewelry. As jewelry enthusiasts, we thought it would be helpful for our fellow collectors to quickly explain the difference between antique, vintage & estate jewelry. With varying artistic movements & technological advances through the years, seasoned shoppers can identify an item's origin period through motifs, materials & more.
A piece of jewelry that is
over 100 years old.
However, Europeans often consider 100 years too young to be antique - their history is quite a bit older than ours in North America so this makes sense. Antiques are generally crafted with superior craftsmanship from higher-quality materials. Due to age, beauty & rarity - much antique jewelry is too valuable to be worn and is often in museums.


A piece of jewelry that is
between 25 years old and 100 years old
(or between 50 - 100 years, definitions vary). Can often be worn, repaired & restored. It's important to note that if a piece is described as 'vintage style' or 'vintage-inspired' that is a new piece with vintage motifs.
A piece of jewelry that has
had a previous owner.
A common misconception is that the item has come from someone who has passed away, when in reality the previous owner may very well still be alive. Furthermore, not every estate piece is vintage - though many are, it's not a determining factor when classifying a jewel as estate.
Contact us here for all your jewelry questions! Browse our vintage section here.