Buying Loose Gemstones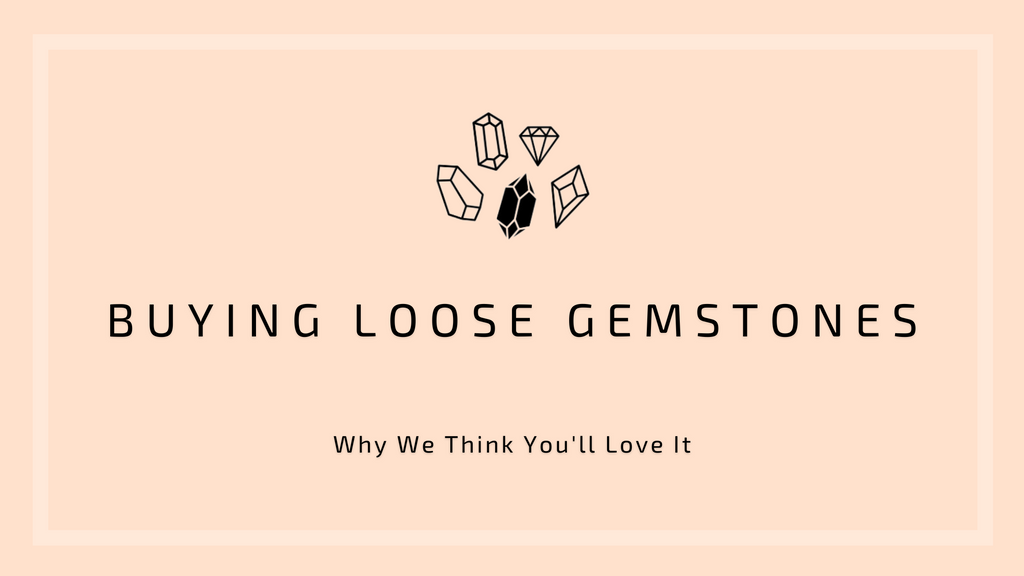 Do you ever see a stunning piece of clothing or jewelry and think: "That would be perfect for me if it was a different colour", or "I wish it was a darker shade of blue…"
It's normal to have preferences when investing in goods — you want to absolutely adore the piece you're buying! Trust us, we've been there... that's why True Bijoux takes pride in our custom gemstone and diamond jewelry expertise. Our team of jewelry professionals have made it their goal to ensure your experience with us results in your new favourite piece of jewelry.
Why custom?
Resources
Well for starters, we have the resources to do so. True Bijoux works closely with various vendors, gemologists, and dealers to source an assortment of different gemstones and diamonds. We also have our very own on-site factory workshop, where our team of talented goldsmiths and designers work to bring your vision to life. This gives us the freedom to design an engagement ring, wedding ring, family pendant, necklace, earrings, or whatever style of jewelry you want to your specifications.
Enjoyment
Another important aspect of custom design (and our personal favourite) is the ability to have fun while shopping. We see jewelry as wearable art — a beautiful miniature sculpture you're purchasing for yourself or someone you love. This should be an exciting experience. You may even surprise yourself with what you end up loving. Along with the ability to bring in multiple gemstones or diamonds for you to choose from, our expertise in gemology allows us to guide you along the way. For example if you're looking for an engagement ring or wedding ring, we can source diamonds or lab grown diamonds of different clarities, cuts, colours and carats. You then have the chance to look at them individually and choose whichever diamond you want. It's a unique opportunity to say you personally chose the center diamond on your forever ring. If diamonds aren't your thing, we can source other kinds of gems for you. Sapphires and spinels work great for engagement rings and wedding rings, as they're hard enough to withstand daily wear.
Gemstones
Another great benefit of shopping for loose gemstones, is if you have a specific colour palette vision, but are not sure what gemstones is best for your needs. If you love the colour purple— we can source amethysts, spinels, tanzanites, sapphires and more. Say green is your colour of preference — we can get peridots, garnet, zircon, and emeralds for you to look at. The world of loose gemstones and diamonds is diverse. There is such a wide variety, hand-selecting your favourites can be quite exciting.
Budget
Surprisingly, the most practical reason for buying custom jewelry or selecting your own stones is actually sticking to your budget! Most people hear the word custom and instantly assume it means: expensive. In reality, custom design allows us to play with your budget. By adjusting aspects like: the type of metal (gold vs. platinum) and metal karat (10k vs. 18k), we are able to modify the total cost of the final jewelry piece. Gemstones and diamonds can play a large part in the cost of an item. Diamonds are priced according to the 4C's, which means there are price options available for all budgets. A purple sapphire is worth more than an amethyst. Different gem sizes and cuts are different prices. Essentially, choosing a loose gemstone or diamond is not only an enjoyable process, but can help you save money too.
Come see us!
True Bijoux is a custom jeweler all year 'round. Come to us with a project, and we will guide you every step of the way! We will walk you through the design process, sourcing a diamond or gemstone, manufacturing updates, even gift wrapping. We are passionate about jewelry and want to share the joy with you. This month (September 2022) we are having a loose sapphire trunk show in-store with our partner, Sorbet Sapphire. Sapphires are one of our favourite gemstones. Not only do they form in a variety of stunning colours, but they have a Mohs Hardness Scale of 9/10. This means they tend to stay in excellent condition when worn as jewelry.
Check out some of our loose sapphire stones below, and make sure to stop by our shop at 206 Sparks St. to see the wide range of amazing sapphires we will have on display. We can't wait to shop with you!
Learn more about sapphires from our Beauty of Sapphire's Blog post: 
https://9fxw5x75zsf7sl5f-40292286616.shopifypreview.com/blogs/news/the-beauty-of-sapphires-an-engagement-ring-favorite-september-s-birthstone