The Beauty of Sapphires: an Engagement Ring Favorite & September's Birthstone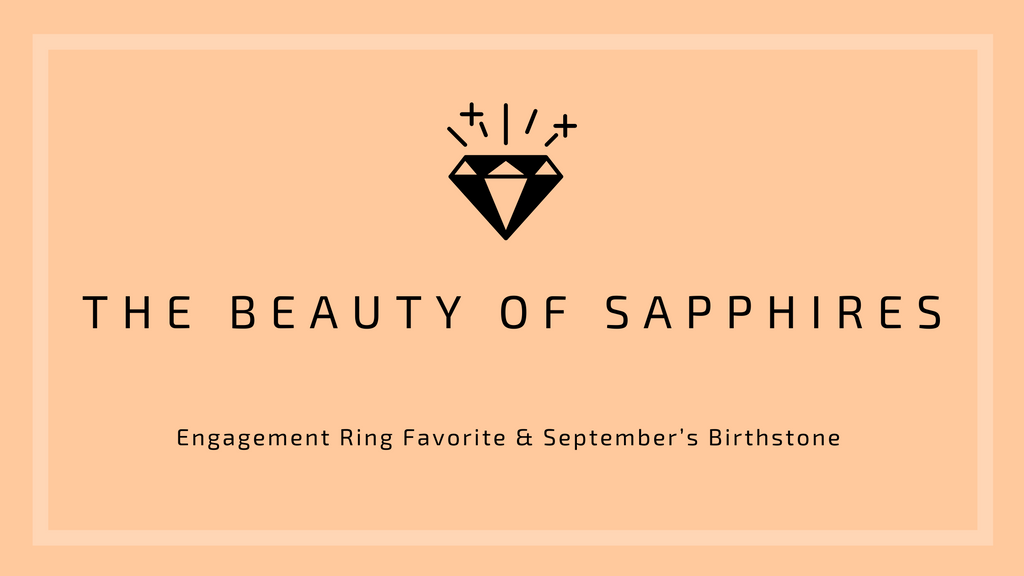 The jewelry industry is evolving every century, decade, year - even season. As technology and resources expand, we've had the pleasure of seeing traditional jewelry styles progress as well. Engagement rings and birthstone jewelry can start to seem repetitive, but there is a certain exceptional gemstone we'll never get tired of—this month's birthstone—the sapphire.
Our beloved clients have been more adventurous with their jewelry investments than ever before. Though diamonds are forever, there are many reasons a beautiful sapphire can be the gemstone for you. It's the birthstone for September & a favorite for today's contemporary brides: read on to learn about why we love sapphires.
Gem enthusiasts may have heard of the big three gemstones: sapphires,emeralds, and rubies. These precious gems have long been sought after for their rarity and stunning colors. An excellent ruby, emerald, or sapphire can actually be priced higher per-carat than a diamond.
When it comes to sapphires, many people only think of the color blue. In reality, this gemstone forms in a spectrum of colors. Choose a sapphire in pink, orange, yellow, green, purple, or violet. That's right, you can purchase a piece of jewelry that features a sapphire in your favorite color, or a color that is special to you. One of the reasons we recommend a colored sapphire over other colorful gemstones is their durability. They are quite a hard stone and can withstand daily wear. Sapphires are available in all sizes, shapes, and colors.
Sapphires in different cuts and colors.
Meet Our Curated Sapphire Box:
We are so excited to be launching our new Curated Sapphire Boxes. As mentioned above, this amazing gemstone is available in a variety of colors. Within these colors there are different hues and tones to choose from. It can be a little intimidating designing or ordering a jewelry piece without knowing exactly what it will look like. Our solution to this is involving you in the process by having you choose your own sapphire!
Different shades of blue from our #Canadian gem supplier Sorbet Sapphire.
How it Works:
let us know what color and shape of sapphire you'd like for your jewelry or engagement ring. We will then hand-select options for you in different colors, hues and price ranges. Come in to see us and look at the gemstones yourself in person. Together we will select the perfect sapphire for you!
Save time, get exactly what you want. Click Here to Book Now.
Shop some of our sapphire engagement rings below