How to Choose a Complementary Wedding Ring to Your Engagement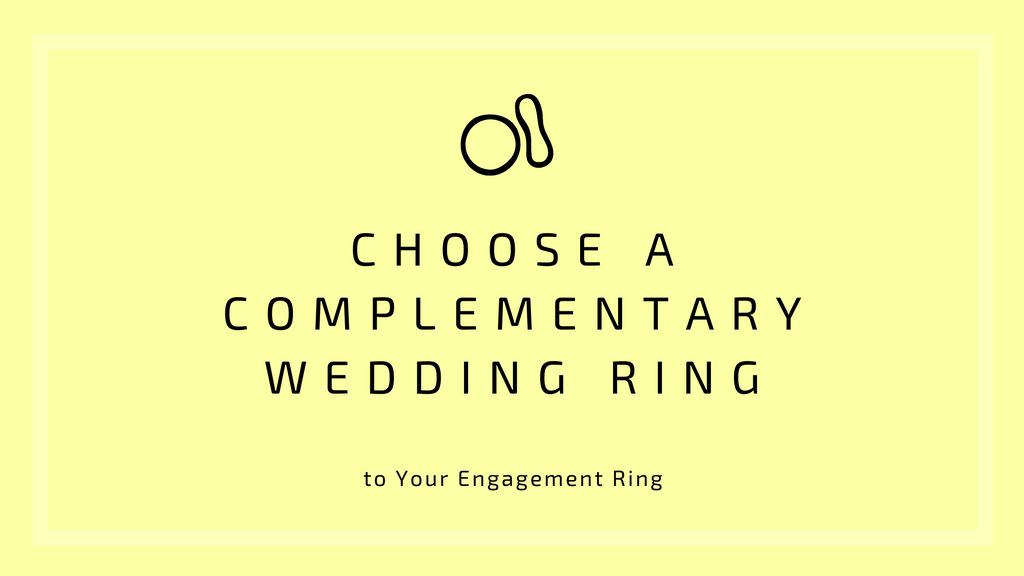 The fanfare of the proposal is over, the last engagement party champagne bottle has been popped and you're knee-deep in wedding planning. When the party has come and gone, your wedding ring is what remains as the beautiful daily reminder of your love and commitment.
 
So don't leave it to the last minute!

Yes - we know we sound like your mother here, but it's true… your wedding ring is a reflection of your style and personal taste as much as it is a celebration of your love. It's also a beautiful piece of fine jewelry that you get to show off every day, so it needs to be as special as it is practical.

How to choose a complementary wedding ring for your engagement ring? Here are a few of our top tips for ensuring you love your wedding ring forever and that it makes the perfect partner to your engagement ring.

Don't worry about matching metals:
There are no rules in fashion anymore, and we love that! Don't worry about matching the metal to your engagement ring. Yellow, rose gold and white gold all look beautiful together in any combination. Combining metals is also a great way to show off your unique style - these Gabriel and Co stunners are sure to turn heads for years to come.
This trend is for everyone who wants a distinct ring style. Gentlemen can mix metals for a singular wedding ring style too. For a subtle twist on a classic, check out this two-tone men's wedding ring by Benchmark.

 
When in doubt, keep it simple:
There's a reason why we always reach for the classics. Simple, unembellished wedding ring are gaining in popularity; likely for their chameleon-like ability to complement every style of the engagement ring and timeless appeal. When we find pieces like this chic and simple wedding ring, we know they'll become a favourite for you and your guy.
Pick your band and engagement ring at the same time:
If you don't have a hand in choosing your engagement ring, we suggest making an appointment soon after you 're engaged to pick a wedding ring that fits with your engagement ring. Experts like ours see countless rings and styles on the daily, so we're able to pick out or custom-create something that will suit your engagement ring perfectly.

 
Like a computer, choose your settings:
If you'd like some stones in your wedding ring, the way your stones are set in your engagement ring should dictate the style of your band.

 
Pairings:
Curved or Notched: If you want to add some sparkle to a classic solitaire engagement ring, this is a great way to do it. These curved bands follow the line of your solitaire ring, or can add a bit of embellishment like this rose gold starlight curved wedding ring by Gabriel New York. 

Twisted:
A twisted or scalloped wedding ring is perfect for the gal who wants to leave her engagement ring at home on occasion. It looks especially good with an oval cut diamond and is the perfect jumping off point for stacking rings as you grow in your marriage.


Do you have an idea for a wedding ring that you've yet to see in stores? We've got you covered - our in-house designers and goldsmiths can custom design and create a wedding ring just for you. See us in store for details.