Shop Smart: What Jewelry Pieces You Should Invest In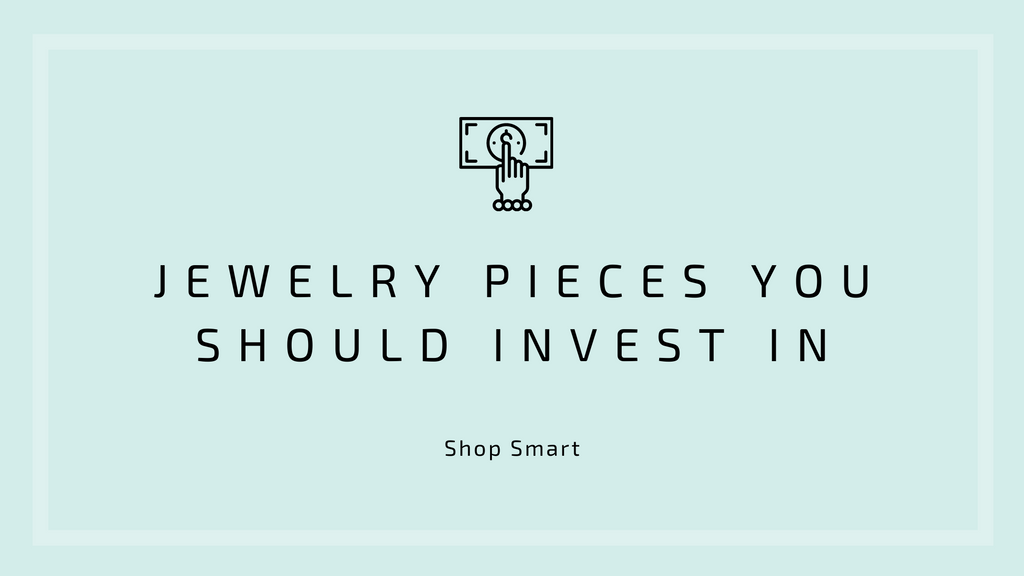 "Fashion is about dressing according to what's fashionable. Style is more about being yourself." —Oscar de la Renta

We love this quote about choosing style over fashion, because it fits so well with our philosophy of investing in pieces that speak to your personal style and not what trends are currently dictating.

While we are always keeping on top of fashion, jewelry and accessory trends, we understand that the fundamentals of true personal style comes from within, and in order to let your true self sparkle and shine, you need the right forever jewelry to go with it!

While trends can be a lot of fun, and can have their place in your jewelry box, you will likely find that slowly building a collection of timeless earrings, necklaces and bracelets in gold or silver will serve you better over the long run.

If we were to fill a jewelry box with classic pieces that would stand the test of time, here's what we would include:


A Classic Bangle:
Perfect for those who have a penchant for minimalism, or those days where you want to dress your look up in a subtle way. A classic bangle in gold, silver or with diamonds that suits your coloring and wardrobe choices will go so far in saying "polished without pretension".
A Luxury Watch:
Watch styles and trends come and go but a classic watch that is in balance with your frame is undeniably chic in any setting. There's a reason why French women use this as their personal "signature" piece - it works for both day and evening occasions. Make sure to choose one that suits your personal style for added longevity.
Diamond Studs:
A diamond stud adds instant elegance to any outfit, and because of their minimal design, they can be passed down from generation to generation. If that doesn't sound like a good return on investment we don't know what does. Our lab-grown diamond studs make this a great first time jewelry investment. 
Pearls:
Although diamonds are a girl's best friend, we make a strong case for pearls too. We've kept it general - pearls offer a classic refinement in any setting or form, whether in a classic string of pearls or something more edgy. Know that even more modern adaptations of this timeless classic have it looking great for everyday wear.
A Diamond Necklace:
Small but mighty, a diamond necklace or pendant bears so much elegance for a subtle piece. A floating diamond solitaire pendant or an open circle pendant is a classic piece that you can wear alone or layer with a long chain to add a little extra. Choose something that suits you and that you can imagine wearing everyday. 
A Birthstone Piece:
Getting personal with your jewelry is another way to ensure you will cherish it for years to come. The idea of a birthstone piece is appealing because it can be completely tailored to your personal style, budget and preference to what kind of jewelry you wear daily.
A Statement:
Even if you prefer a minimal look, a statement piece of jewelry can really come in handy when you want to add a bold exclamation to any outfit. Choose one that still suits your aesthetic and you'll find yourself wearing it more often than you think!
Hoop Earrings:
The beauty of the hoop is that it is a classic with major personality and you can choose a size, thickness, and metal that suits your style personality. Hoops come around every season in every shape or form from gold, sterling silver to inside out diamonds hoops, and are a great classic piece of jewelry that belongs in every jewelry box.