Why a Custom Engagement Ring Can be a Budget-Conscious Choice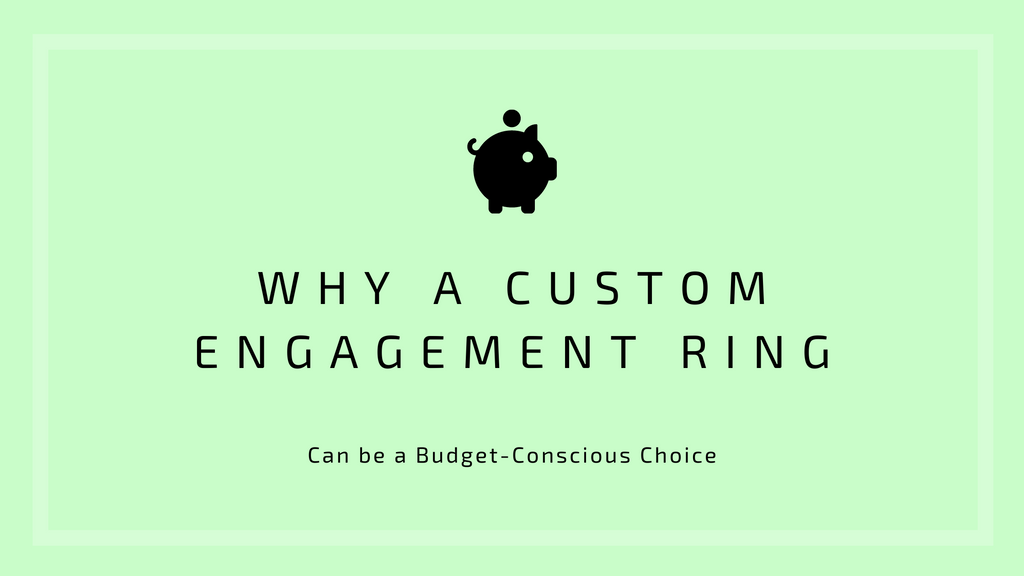 The internet is a remarkable place. We love the fact that with the click of a button, we can go on Pinterest and gather inspiration. But, sometimes the internet can spout misinformation that does a disservice to consumers and our customers. Recently, we noticed lots of articles popping up about alternative engagement rings and alternative stones for engagement rings - several of them featuring engagement rings for as low as $49.50. 

While we understand the appeal of buying an engagement ring for under $500 (while also finding something totally unique) we found a lot of the options listed to be less than ideal choices for a ring that is supposed to last you a lifetime.

A common misdirection is that most of the metals and stones recommended are too soft, and not durable enough to withstand everyday wear. In addition to a lot of these recommended engagement rings being easily damaged from daily use, many of them require special and frequent maintenance (emeralds, morganite and moonstone being among those).
Consumers may think they're getting a great deal on one of these alternative engagement rings at the outset, but in the long run, the cost of maintenance or even replacement will far outweigh their initial purchase cost. Sapphires are the ideal option - they come in an array of colours, and are the strongest coloured gemstone, making them the perfect choice for an alternative engagement ring.

We're not being snobs. We are happy to offer options within any budget, and we also won't ignore the fact that some people may be allergic to sturdier metals like gold. Professional jewelers (Like us! Your friendly neighbourhood jewelry boutique in Ottawa!) will provide cost-friendly jewelry alternatives that make sense in the long run, because we understand that engagement rings and fine jewelry are lifetime investments.
We also have a more transparent supply chain, and know where are materials are coming from - this can't always be said when you purchase from an online store. We love spending time with our clients, and are way more friendly than your computer screen.

When it comes to the allure of having a one of a kind ring, a professional jeweler or goldsmith can work wonders. Custom engagement rings are not necessarily expensive, provided you give your goldsmith a heads up about your budget from the very beginning. We are always happy to work with our clients to come up with something special within their budget - whatever it is!

We are happy to offer alternatives to diamonds as well, but there's a reason why jewelers and goldsmiths favour diamonds - they're practically invincible. However lab-grown diamonds, colored diamonds, and estate jewelry offer stunning and unique alternatives at an very affordable price point.

Whatever you choose, know that investment pieces such as engagement rings, sentimental jewelry or heirloom jewelry doesn't have to be expensive to be valuable. It does however need to be durable, long-lasting and practical if you want it to become a special piece that will last a lifetime.
We're always here at the store if you want to discuss a special jewelry piece like an engagement, heirloom, or milestone in your life that you would like to commemorate - there is never pressure to purchase and we're always willing to put the coffee on!