What To Do With Your Heirloom Jewelry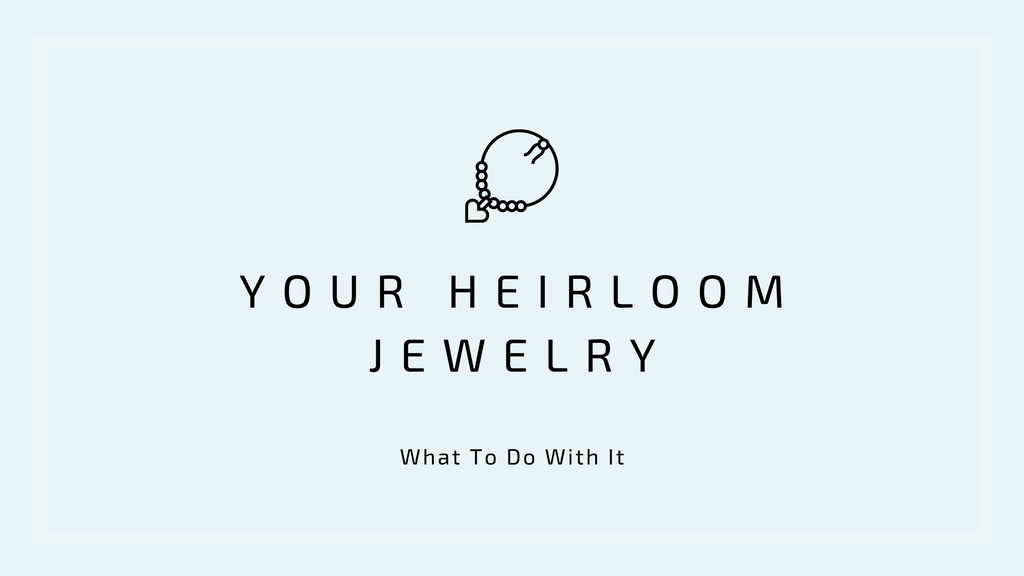 Heirloom jewelry- the concept is so special. Owning something that's been passed onto you can help you feel connected to your family, and we love the idea of owning a little piece of history. Common issues we encounter with heirlooms and vintage jewelry are someone inheriting a piece of jewelry that's not their style at all, or, the jewelry inherited is basically falling apart.
 
We have solutions! We are big believers that beautiful jewelry should be worn, not sit untouched collecting dust in a safety deposit box. Our first suggestion is often restoring the piece through our repair services; our second approach is re-design the heirloom into a piece you're sure to wear. Whichever route you choose, we're happy to help you take care of your new jewelry.

We absolutely love the challenge of making a vintage piece of jewelry look brand new again! Sometimes the previous owner did not take proper care of their pieces, or some questionable craftsmanship has been done to it. Our most frequent restoration repairs include services like resizing rings, re-tipping diamonds and gemstones, replacing stones, re-polishing metal, and restringing pearls. That said, restoring can be pricey.

Sometimes the cost of repairing an item takes people by surprise... but keep in mind that maintaining your piece now prevents further (and more expensive) jewelry repairs later. Like all tradespeople, we must charge for materials and labour, as our goldsmiths are experts in the field. Examples of preventative repairs include re-tipping your claws to prevent you from losing your diamonds and gemstones, or rebuilding worn metal to prevent cracking and breakage.

Now, what to do if you inherit jewelry that is in perfect condition… but it's not your taste. Don't stress, we have a solution for that too. One of the many benefits of having a team of designers, goldsmiths, and gemmologists is that we specialize in custom design! We can turn a brooch into a pendant, a pendant into earrings, a chain into bracelets, etc. This is an awesome way to assure you wear these special gemstones and diamonds, or to split heirlooms amongst siblings.

We can rant about the benefits of caring for your heirloom jewelry forever!! Instead, we encourage you to come see us in the store and show us your heirloom, vintage, and estate pieces. Each job starts with cleaning and inspecting the item to establish what needs to be done. Sometimes, a diamond is literally being held in by dirt alone (we've seen it all). Not only do we love a challenge, but we just love vintage jewelry and design in general. So please, stop by to show us your stories.