Ottawa's Most Extensive Custom Jewelry Services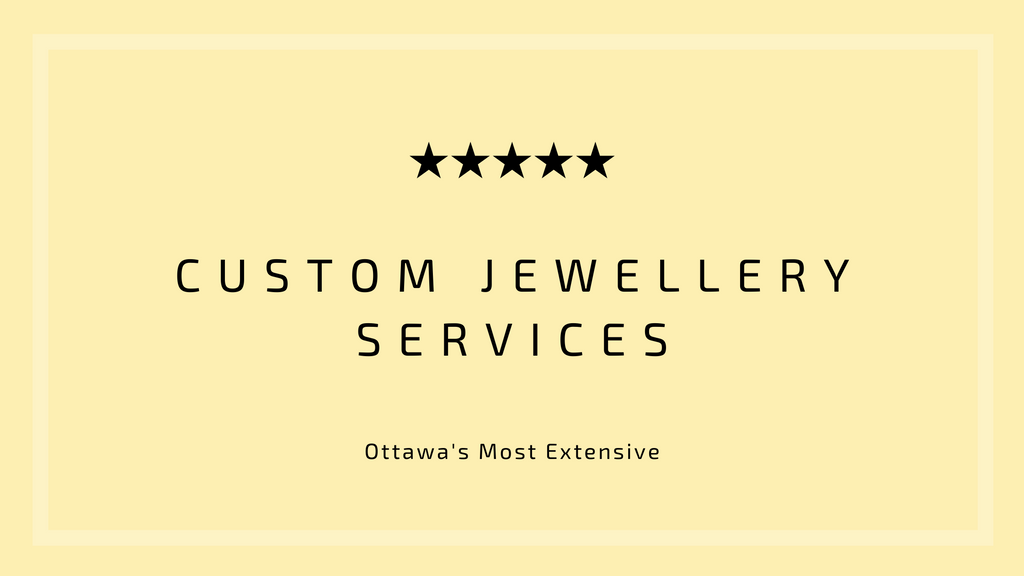 Here at True Bijoux, we are very proud to offer some of Ottawas most extensive custom jewelry capabilities. We have many design experts to help build your very own one-of-a-kind creation. With our knowledge, expertise and state of the art equipment we will make your ideas into beautiful mastered creations. Maybe your feeling inspired to create a piece of custom jewelry for your engagement and wedding ring, or maybe you want to do something really special with stones from an older piece.
Getting ideas can be really easy by simply browsing online. Instagram has opened up a whole new world of custom inspiration. Type in a few key terms to see a variety of unique styles to fulfill your taste. For example, engagement ring, antique rings, Custom rings, heirloom ring and baroque ring will all display amazingly different results. You can even pin your favorite designs on your Pinterest board.
While we're experts at designing jewelry, we cant read minds, the more samples you can provide of what you love and don't like, the better we'll be able to create a concept that captures what you are searching for. Be sure to tear out samples from a magazine/books, provide the links to your social media or even offer a rough sketched idea. Once we collaborate on your input we'll have some great ideas for you, and with our experience we can suggest what works best in the final construction of jewelry.
Don't be in a rush and take your time and see if there's anything you might want to change. Be sure to ask any questions about the fine details you're not sure about. Remember, this is a custom piece and it might take some time to make it just perfect, but we assure you that it will be just that... Perfect! You'll have a piece of jewelry that will last a lifetime, with every detail reflecting your personal style and your unique taste. It brings True Bijoux such joy to collaborate with our loyal customers designing their perfect custom jewelry.
Handcrafted, custom design jewelry is the purest expression of your individual style. One of a kind works of art are created and personalized in our on-site atelier to celebrate and symbolize your personality.
We have a profound respect for the traditions of craftsmanship and handmade jewelry is the result of countless hours of specialized skills perfected by devoted artisans. Our team of master craftsmen interpret your ideas and allow you to be part of the design process making it far more personal, meaningful and fun.