Thomas Sabo - Versatile, Innovative And Trendsetting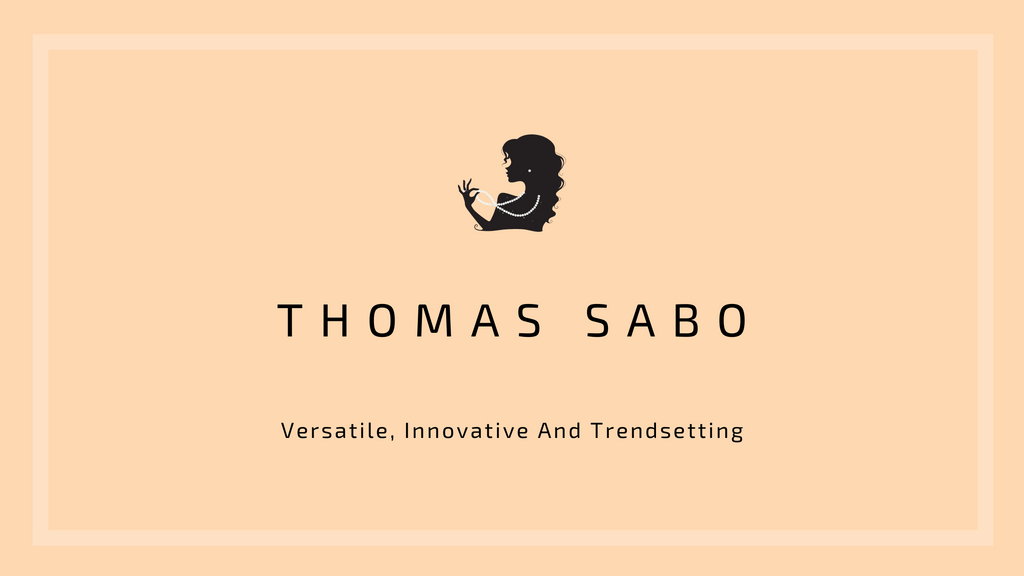 Since 1984 the name THOMAS SABO has stood for versatile, innovative and trendsetting jewelry and watch designs of the highest quality and for high-end beauty products. The unmistakable Sterling Silver collection, the Charm Club and the exclusive Fine Jewelry collection give the brand its face.
A major aspect of THOMAS SABO is individuality: our diverse designs for pendants, earrings, chains, rings, beads and bracelets are harmonised and can be combined perfectly with one another. This gives rise to a quite personal look and unique jewelry statements emerge. Our aim is to offer every customer – whether man or woman – the ideal accessory for every outfit and for every occasion. You can then reinvent yourself every day, from timeless classic to way-out rock 'n' roll style.
The Sterling Silver collection combines the ladies' jewelry line Glam & Soul, the gentlemen's line Rebel at heart and the new unisex line Karma Beads. All items of jewelry are made of high-quality 925 Sterling silver. The style of our Sterling Silver designs is unique and unmistakable. The themes are as varied as life itself and invariably cutting-edge.
Twice a year – parallel to the schedule of the international fashion shows – we present our latest silver creations. The introduction of the Karma Beads opens up the possibility of many varied and individual combinations between the individual lines. Whether to create elegant or sporty outfits, for the office or for the special evening occasion – THOMAS SABO offers unique jewelry which lends every look and every style a certain something.
For the first time the company is presenting with THOMAS SABO Fine Jewelry a genuine jewelry collection. It is made in masterly fashion from the most precious metals such as 18k gold, rose gold or 925 Sterling silver plus sparkling diamonds and brightly coloured precious stones. On the one hand the collection offers creations inspired by Indian culture, such as the seven elegant Chakra pendants and opulent body jewelry. On the other iconic motifs from the Sterling Silver collection, such as the Skull, the Love Knot or the Wheel of Karma, are interpreted anew.
The Fine Jewelry collection stands out by virtue of its luxurious precious metals, exquisite designs and positive life energy.