The Arthritic Shank: A Hidden Solution to a Big Problem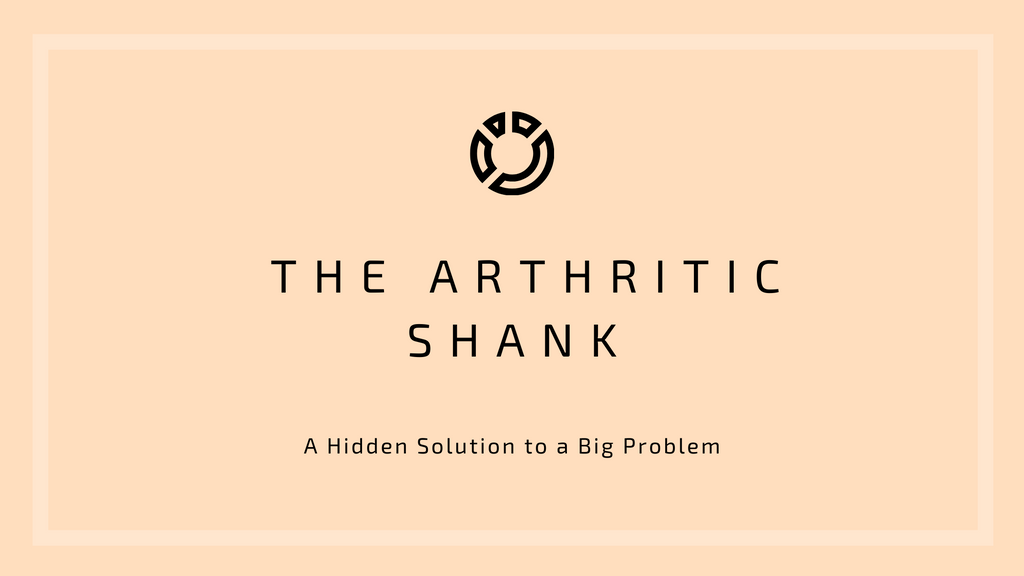 Let's face it: ageing happens to everybody. While this likely isn't groundbreaking news to you, the way our bodies change as we grow can spring a lot of unexpected surprises on us.

One "growing pain" that we come across often as a local jeweller is swelling in fingers and finger joints due to arthritis. Sometimes this causes our clients to be unable to wear their wedding rings, or family heirlooms because it no longer fits over the knuckle.

You may have heard about solutions like speed bumps (little balls that sit on the inside of the band that stop your ring from flopping around and offer a more snug fit), or a horseshoe (a springy, inner u-shape ring that sits within your current shank that expands and closes as you put it on), but did you know there's a third option? One that offers a fully customized solution to fit your finger and ring?

We are happy to share that we are able to create a custom arthritic shank for your ring. Each arthritic shank is handmade to fit and maintain the original aesthetic of your ring, by one of our master goldsmiths.
Our design includes one hinge that sits discreetly to the side and a guided catch closure. This design allows your ring to open and easily fit over the largest part of your finger, closing comfortably around the smaller part. With simplifying our design we have reduced the number of moving parts and the opportunity for any unnecessary wear, but can still be operated with one hand, so you won't need help from a partner. 

We understand that your jewelry holds significant value and are big believers in having an expert on hand to help you through the process and answer all of your jewelry repair questions. Our onsite goldsmiths in our ottawa workshop also allows us to keep your pieces safe as well as promising a quicker and more personalized experience. We are so happy to be able to offer you this extra level of customized service so that you can continue to wear your well-loved pieces for years to come, and know that they can be passed down through generations.

Because of the intricacy of the work and intensive labour hours involved, creating an adjustable shank is an investment in your jewelry. The horseshoe and speed bump alternatives are best when the difference between the knuckle and finger base is marginal because these designs are limited in their size differences. The arthritic shank is completely customized to fit your specific ring and finger.

Stressing about sizing is a thing of the past, just come into our Ottawa boutique and chat with one of our expert jewelry professionals or book an appointment online.